2017, I will not miss you. I am so ready for the new year, but before the clock strikes midnight, it's only right to give a shout out to the Black women who we learned from in 2017. It's easy to dismiss 2017 as the worst year since… well, 2016, but 2017 has had a few silver linings, and it's time to give credit where credit is due. Because chances are good that if you've learned something new this year, a Black woman had something to do with that newly acquired knowledge.
Let's take a trip down memory lane, shall we? In 2017, an actual establishment served an alcoholic beverage called "Pill Cosby" and thought it was funny. Kendall Jenner and Pepsi thought a can of soda would solve long-standing racial tension. And in Alabama, Democrat Doug Jones beat Roy Moore, an accused sexual predator, by less than 2 percentage points — a victory that was rightfully credited to Black women showing up in the face of widespread voter suppression. It's been a rough year, but with a few silver linings thrown in.
Despite all the obstacles 2017 has thrown our way, Black women have still managed to teach and inspire millions. Whether it was in entertainment, journalism, sports, health, beauty, or politics, Black women were leading the conversation and making people pay attention. Ahead, find a small sampling of the Black women who dropped the knowledge we needed this year.
Cardi B
Cardi taught us that dreams really can come true with hard work and perseverance. The stripper turned reality television star turned rapper has had an incredible year professionally and personally and she doesn't show any signs of slowing down.
Maxine Waters
Auntie Maxine taught us a little known Congressional rule when she stated that "When you're on my time, I can reclaim it," but more importantly she gave us a mantra to carry into 2018 and beyond.
Tarana Burke
Tarana Burke's vision literally changed the course of 2017 for the better. Her #MeToo Movement empowered many survivors of sexual assault to speak out and even inspired TIME's 2017 Person of the Year.
Nikole Hannah-Jones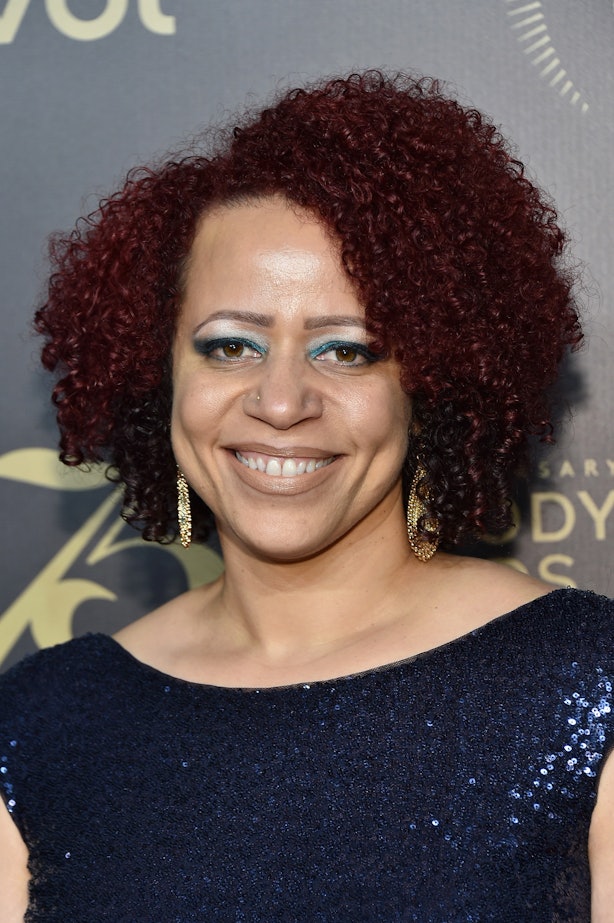 Nikole Hannah-Jones, a MacArthur Foundation "Genius Award" recipient, staff writer at the New York Times, and "The Beyoncé of Journalism," taught us about racial segregation, desegregation, and resegregation in American schools through her moving investigative longform pieces.
Issa Rae
Issa Rae proved that accurately representing Black people in media is possible with her HBO show Insecure gaining a larger following in its third season. She always showed the world that there are many ways to be beautiful as a …