Black Women in the News
Jessica Nabongo finally completes her quest to become the 'first' black woman to visit 195 countries
By INEMESIT UDODIONG via https://www.pulse.ng
The Ugandan-American started her ambitious mission partly, in 2009.
She fully committed to visiting all the 195 UN member countries in 2017.
With 195 countries down on October 6, 2019, Nabongo is now the first Ugandan and 'first' documented black woman to visit every country in the world.
Jessica Nabongo set out to become the first black woman to visit all the 195 UN member countries in February 2017. She was in Bali, Indonesia at the time. She had already travelled to 60 countries nations before committing to this ambitious quest.
This wanderlust started at a young age for the first-generation American, who was born and raised in Detroit, Michigan. At age six, her Ugandan parents took to London and Uganda.
"My parents normalized it in advance. I think this turned into wanderlust because my parents never made a big deal out of travel. It was like, "It's summer, we're going to go to Mexico," or "We're going to go to Jamaica," or "We're going to the Bahamas." Sometimes they left us and went and travelled. So travelling wasn't a big deal or something to be fearful of," she said in an interview with Airbnb Magazine.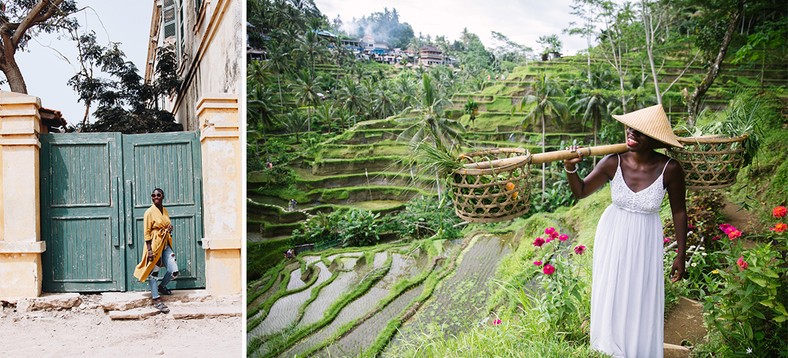 Once she committed to her quest, Nabongo decided to take a step back from her full-time job as the …