Hair and beauty is an important part of the black female experience, yet black people are still far behind in being represented or profiting from the industry.
We walk into a black hair shop and seek advice from a South Asian man, who assures us that our hair is indeed 1B. We walk into a beauty store and we are faced with shades from white to beige. These frustrating struggles prove that black ownership is needed in this industry. If we're going to get the right products for us, they need to be by us.
So to celebrate Black History Month, and black excellence as a whole, we spoke to the people behind four black-owned businesses who are working on making the beauty industry a more welcoming place for black consumers.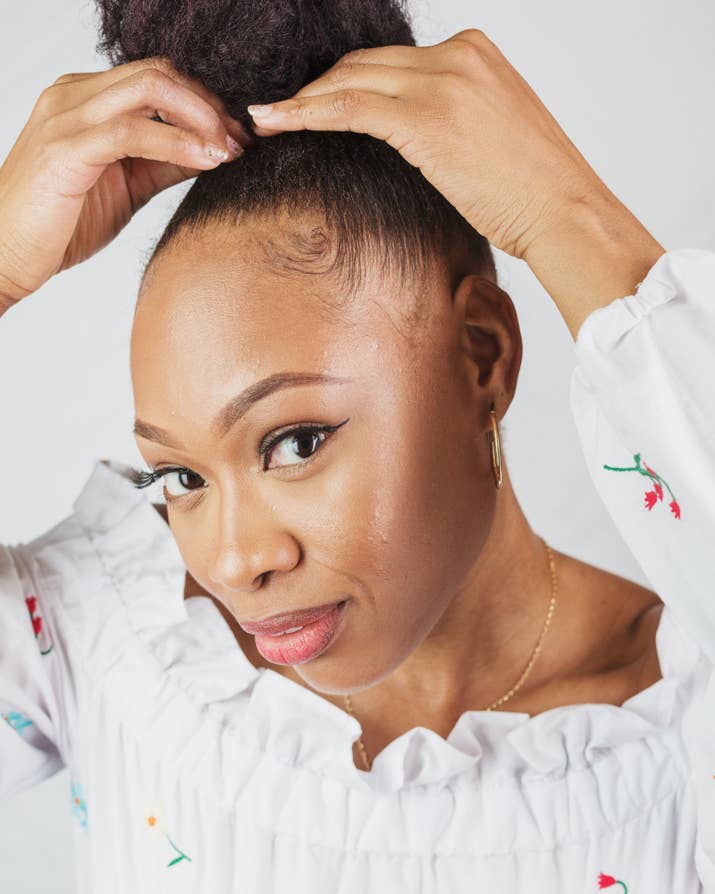 Jamelia Donaldson's journey into the hair industry started from frustration. "I launched TreasureTress because I was bored of the typical hair shop experience. I found it uninspiring and substandard compared to mainstream beauty shopping experiences. There is a huge difference between mainstream shops and shops which cater specifically to women with kinky curly hair and dark skin – and it shouldn't be this way. I wanted finding new products to be fun, and I also wanted to share information I had learned with women who looked like me."
TreasureTress is product-discovery box for women and girls with kinky curly hair – each month subscribers get new ones to try. "The product-discovery element was really big for me," says Donaldson. "It is important for me that every month my subscribers feel as though Christmas has arrived. Once women and girls open their box I want them to feel as though they have discovered some real gems or treasures."
"My ultimate mission is to redefine black beauty and normalise natural hair. Growing up I genuinely thought straight hair was the best hair to have, and I was under the impression that it was impossible for black girls to grow healthy long hair. Then I discovered YouTube and it all changed. This knowledge I had encouraged me to help other women.
"And that's why black ownership in this industry is extremely important to me. It's a case of being given lemons and making lemonade. When you don't see yourself being catered to, you …