Butterfly Latest
Target Adds Melissa Butler's Black-owned and Vegan Beauty Brand, The Lip Bar, to its Shelves
According to Allure, Target has partnered with the Black-owned beauty brand, The Lip Bar, and will launch their line of vegan and cruelty-free products this spring. Melissa Butler, a former Wall Street financial analyst, is the founder of the brand after spending years frustrated and dissatisfied with the lack of representation for black women in the beauty industry.
Butler states, "Everyone deserves to have representation. Without it, we are left seeking validation."
Butler also states in the initial stages of her building her brand, The Lip Bar, she pitched it to Shark Tank. The sharks decided to pass on what is now a business she says is worth nearly half a million dollars.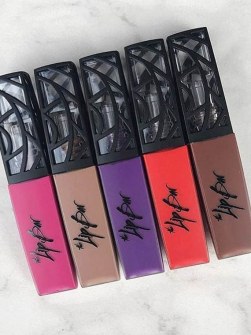 The 30-year old Detroit…