Black History Month has been marked in the UK for more than 30 years. It takes place during the month of October.
It is held to highlight and celebrate the achievements and contributions of the black community in the UK.
Throughout history, black people have made huge contributions to society in the fields of art, music, science, literature and many more areas.
But in the past these contributions have often been ignored or played down because black people weren't treated the same way as other people because of the colour of their skin.
Black History Month aims to address this unfairness by celebrating these achievements and contributions.
Read on to find out about the incredible things that 12 women in particular have done for Britain.
Phillis Wheatley (1753-1784)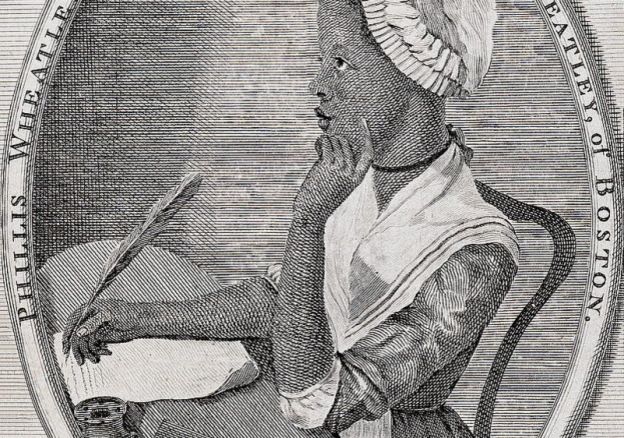 Phillis Wheatley was born in West Africa.
When she was a young girl, she was put on board a ship and sent to the US, where she was sold as a slave to a family called the Wheatleys. She was named after that ship – the Phillis.
While Phillis was a slave, she was taught to read and write, which was unusual at the time.
She wrote her first poem at the age of 14. At the age of 20, she moved to England with her son and within a year, published her first book.
This made her the first African-American poet to be published, with her first volume of poetry in 1773.
The fact that her writing was so brilliant proved that women who were slaves could have amazing intellectual ideas, when people hadn't thought that they could, and this contributed towards the anti-slavery movement.
Mary Seacole (1805-1881)
Mary Seacole was born and grew up in Jamaica, but came over to England in 1854.
She asked the War Office if she could go to help wounded soldiers who were fighting in the Crimean War (1853-1856), but she wasn't allowed.
So she raised the money herself and travelled to Balaclava, Ukraine. Here, she looked after British soldiers who had been injured.
Despite all that she did, not many people knew who she was or the amazing work that she had done after she died. Most people remember Florence Nightingale, who helped many people too.
However, people have campaigned to make sure that people remember everything …