Fashion
11 Things You Wouldn't Have Without Black Women
"YOU'RE WELCOME!" —Black women everywhere.
1. Du-rags that can get you racially profiled or land you front row at fashion week, depending on your melanin levels.
Really, black men own the popularization of du-rags. BUT, you wouldn't have black men without black women. Du-rags are basically the black man's version of
the black woman's satin scarf or bonnet
. They protect the hair, keep it moisturized, and aid in the formation of sea-sickening waves when tied down after a good brushing. They are also the piece of fabric black moms tell their black sons to take off their heads
before
leaving the house, for fear the covering will amplify their presence as black men and increase their already high likelihood of being profiled. But to the white mainstream, du-rags are simply a fashion accessory that you can safely rock in the whitest spaces — like front row at New York Fashion Week.
2.
And jumbo door knockers, bamboo earrings, and gold hoops that can either get you followed around a store or a top spot on Billboard.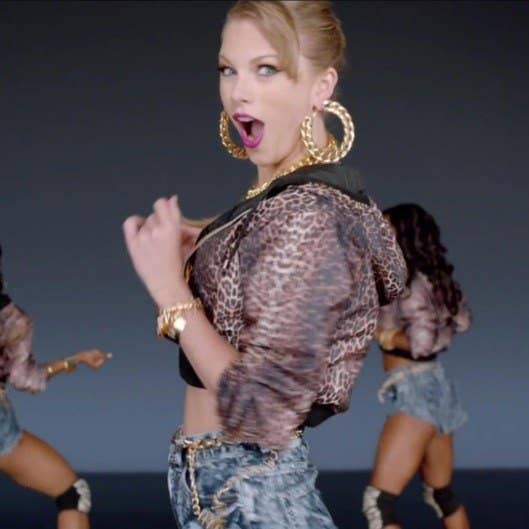 aylor Swift isn't exactly known for her cultural consciousness, so it was no surprise when the pop star's video for "Shake It Off" dropped. In denim booty shorts, knee pads, a cropped leopard bomber, and jumbo gold hoops, Swift tried to wine and twerk her derrière while encouraging listeners to "shake it off," "'Cause the players gonna play… And the haters gonna hate." Her look was very similar to that of Salt-N-Pepa's…